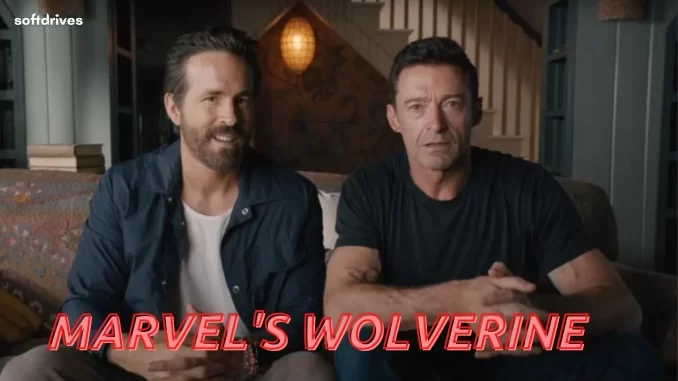 Hey, Marvel fan!! Have you heard that news where Ryan Reynolds confirms Marvel's Wolverine will return in his upcoming Deadpool 3? Yes, that's true, Ryan Renolds reveals his return to MCU through his youtube video. The interesting fact that is no one is replacing this character, Hugh Jackman will play his fan-favorite role as Wolverine. earlier it was rumored that Daniel Radcliffe will replace him. but that remains a rumor. now we can officially confirm that Hugh jackman will return to his iconic role. if you want to know more, take your popcorn bucket and enjoy this amazing ride with us.
Are you in a hurry? you can check out the table of content which is given below the image.
Who is Wolverine?
James Howlett who is also known as logan is Marvel's wolverine. this is the marvel comics and X-men series character played by Hugh Jackman in the marvel cinematic universe. this character appeared in x-men(2000). he is a mutant who is immortal and has enhanced strength, physical capability, stamina, etc. he has metal claws which are very destructive.
Wolverine is a fan-favorite character. Marvel fans were expecting marvel will bring him early. but as a rumor, he was about to appear in Madness of Multiverse post-credit scene. but he didn't. but now Marvel has revealed the big news about Wolverine. let us know what it is…
Return of Marvel's Wolverine
In September 2022, Ryan Renolds revealed that Marvel's wolverine will be part of Deadpool 3 on 6th September 2024. previously in deadpool 2, Hugh Jackman made cameo in post-credit scene. from that time, marvel fans were so excited to see logan's return. Ryan renolds who plays deadpool revelead it through youtube video. after that video, social media was full of wolverine news. that day, at evening Hugh Jacman official sia that he is returning in a video with Ryan renolds.
FAQs
Will Wolverine come back to Marvel?

yes, both ryan renolds and Hugh Jackamn confirmed that Wolverine will come back to marvel.
Who is playing the new Wolverine?

No one is replacing wolverine, Hugh Jackman is returning in their iconic role.
How old is the Wolverine?

Wolverine is above 200 years old.
Conclusion
As we discussed Marvel's Wolverine, we know you are also excited to see him on screen. Marvel always listens to their fans, and bring back fan's favourite heroes. Wolverine returning back is like festival for his fans. hope we see him rocking the screen. if you have any other queries, make sure you drop them in the comment section we will try to reply them. have a nice day!!